MANILA – Former Wanna One member and now a solo artist. Kang Daniel has returned to the Philippine stage alone for his own fan-meeting, almost a year after his former group Wanna One held their first, and last concert in Manila.
Headlining his very own "Color On Me" fan-meeting in Manila last October 19, HallyuLife was there to witness how he captivated every DANITY with his charms and talents at the Mall of Asia Arena.
Kang opened the stage with a strong introductory number of the track Through The Night (2019) from his own debut album, followed by its title track Color On Me (2019).
"Kumusta ka?", says Kang with a sheepish grin, which translates to "How are you?".
He uttered these Filipino words asking how his DANITYs feel after his opening number, followed by an appreciation saying that he's very happy to be back in Manila and thanked them for waiting patiently.
As the short talk goes on, Kang Daniel and the host have talked about how his previous fan-meeting stops were, and he shared that the fans are always great, even singing along to his songs.
However, he ultimately remembered about his previous visit to the Philippines with Wanna One, and said that "Filipino fans are great as well, their energy was amazing."
Kang allocated some time to play with fans thru a series of games, such as answering questions from a "TMI" or Too Much Information segment, where he was asked questions like how the sound of his alarm goes, and shared that he wakes up with hoarse sounds, after it ringed for the sixth time.
He served fans another set of hot stages, this time, with his song Horizon (2019).
A behind-the-scenes video was shown while he changed costume, and then stepped back up to the extended stage with a full blue attire performing another hit of his called "What Are You Up To?".
Every concert we've went to perhaps had this part, and this one is no exception. A fan-made video was played after his intense stage, showing how Kang Daniel started during his Produce 101 days to his journey now as a solo artist. Here's the heart-warming video in case you need to watch it:
After the video played, Kang was deprived of words.
"Wow". He added after a few more wows that he doesn't know how to explain the emotions he's currently feeling after watching the video, and also said that he is not sure if he actually deserves all the love he's currently getting.
The soloist was asked for a message for his Filipino DANITYs, and he even mentioned the Filipinos in the southern area of the Philippines, who were recently hit by an earthquake, saying that he hopes his presence and the concert would serve as some sort of comfort for the fans who are affected.
After a quick outfit change, Kang returned for some special stages, with one being Justin Bieber's Sorry (2015), then followed by I Hope (2019).
Kang admits to the fact that he doesn't have many songs of his own yet to prolong the show, he said that he'll be back as a better him with more numbers and surprises for his Filipino DANITYs in the future.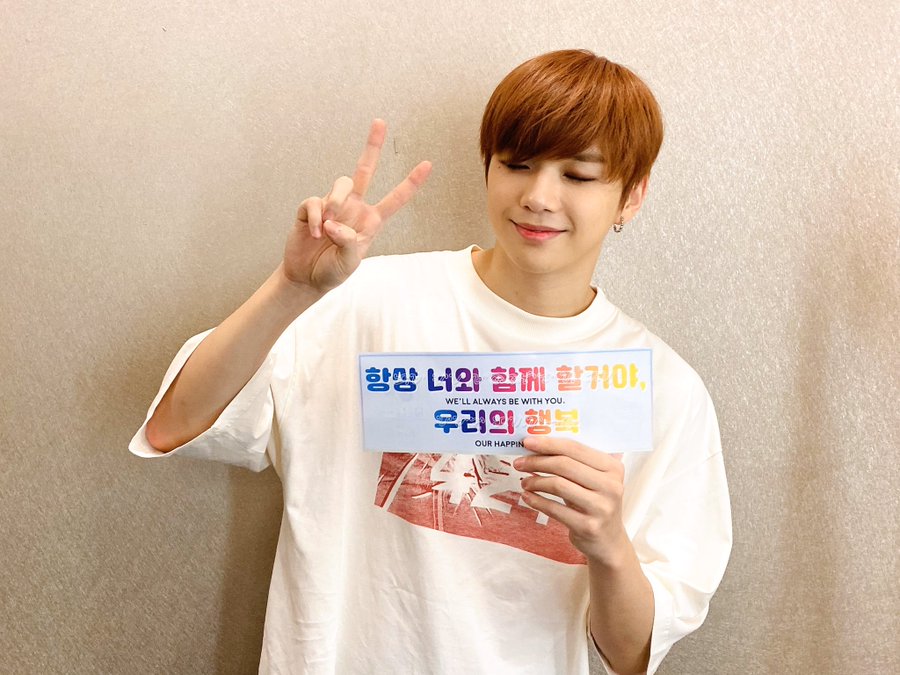 All images courtesy of HallyuLife. Reproduced with permission. Images taken by Kim Adrian Lachica for HallyuLife/AMG Images.
---
Receive the latest updates and news by joining our Telegram channel here: https://t.me/SEOULHYPE

STAY CONNECTED TO SEOULHYPE:
FACEBOOK | TWITTER | INSTAGRAM | YOUTUBE